Body
Whether you visit virtually or in-person, you'll discover the palpable energy that pervades campus—an unmistakable air of purpose and pride, a hint of mischief, a strong sense of camaraderie—that's impossible for any future Owl to resist.
Body
Ask Me Anything with a Rice Student
Who better to share what life's like at Rice than someone who's currently living it? Join a session and you'll hear about the best places to eat on campus, the amazing classes you can take, and the culture of care that forms the foundation for everything we do here at Rice.
Register Now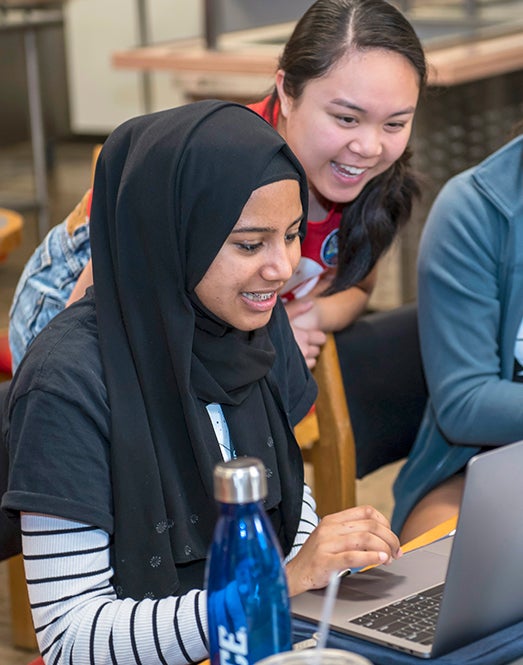 Take a Closer Look
Experience everything Rice has to offer right from home by checking out these curated videos from across campus.
Body
Painting Her Mark
Ventilators project
13,000 Plastic Balls
Africaye 2020
Body
Find your Admission Counselor
A great first step in the admission process is to meet your admission counselor. Whether through an on-campus visit, a virtual information session or one of the many college fairs and high school visits we make throughout the academic year, we're available to answer your questions.
We look forward to getting to know you!
Find Your Admission Counselor
Contact Admission
Body
HOURS
M-F 8:30 a.m. to 5 p.m. CT