The Culture of Care at Rice
Our success as a community depends first and foremost on our respect for each other, and how we reflect that respect in our everyday interactions. That is especially important as we learn from and build friendships with people from diverse backgrounds and cultures. The Rice community cares about each member. We hope that individual acts add up to the culture of caring that we espouse. Our shorthand way of expressing this to others in need of some assistance: HCIH — How can I help? As part of our values, we extend hospitality and help to every member of our community.
Body
ENGAGING WITH OUR COMMUNITY
We are more than curious thinkers - we are students that make a difference. Venturing into our community, applying our skills outside of the classroom, facilitating real change - that's a key philosophy of the Rice experience.
View Rice Engagement
Body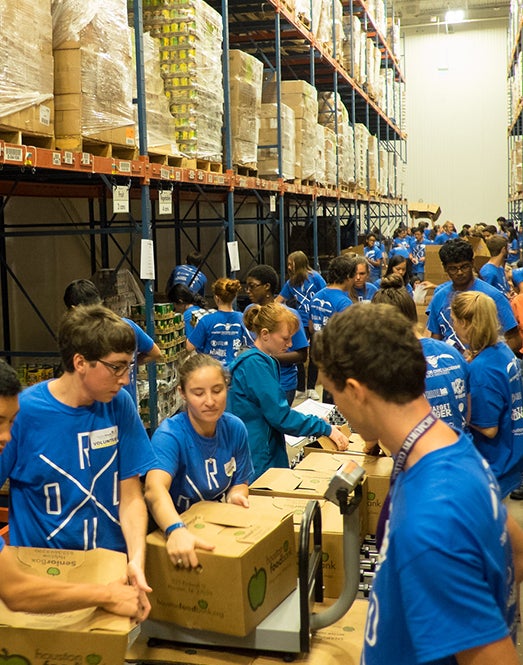 VOLUNTEER PROGRAM
By heightening student awareness of community needs and generally raising social consciousness, the Rice Student Volunteer Program (RSVP) has organized volunteer projects for Rice students, faculty, and staff since 1985. Historically, the most popular event of each semester is Outreach Day, a Saturday when students volunteer with multiple nonprofit agencies throughout the Houston area, learning how to take thoughtful action to build a stronger, more just community.
LEARN MORE ABOUT THE PROGRAM
Body
HOURS
M-F 8:30 a.m. to 5 p.m. CT