What it Means to Be an Owl Athlete
Year in and year out, our graduates bring the skills, morals and attributes they developed as student athletes at Rice into their professional lives, whether they continue their careers in the professional sports arena or represent the newest generation of CEOs, doctors, lawyers, educators, consultants, entrepreneurs or managers.
On the Field
See how our athletes use their leadership, focus and drive to find victories both on the field and in their communities.
Body
AMONG NATION'S BEST IN THE CLASSROOM
THE POLE-VAULTING ARCHITECT
TRANSFORM THE BAYOU EAST OF DOWNTOWN HOUSTON
VOLLEYBALL TEAM DEFEATS TEXAS FOR THE 1ST TIME IN HISTORY
What Makes Rice Different
What if being a student athlete meant excelling in both athletics and academic pursuits?
Body
NCAA Division I Athletics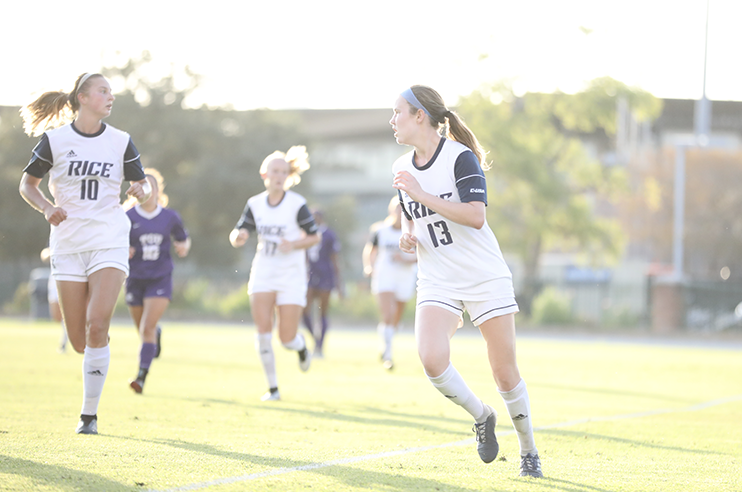 14 NCAA Division I Athletics Teams
At Rice, we have 14 Division I teams that play throughout the year, and we compete in Conference USA. Whether you're looking to be a student athlete, or you'd like to cheer on your fellow Owls, there's always a way to connect with our teams.
281 student-athletes on Honor Roll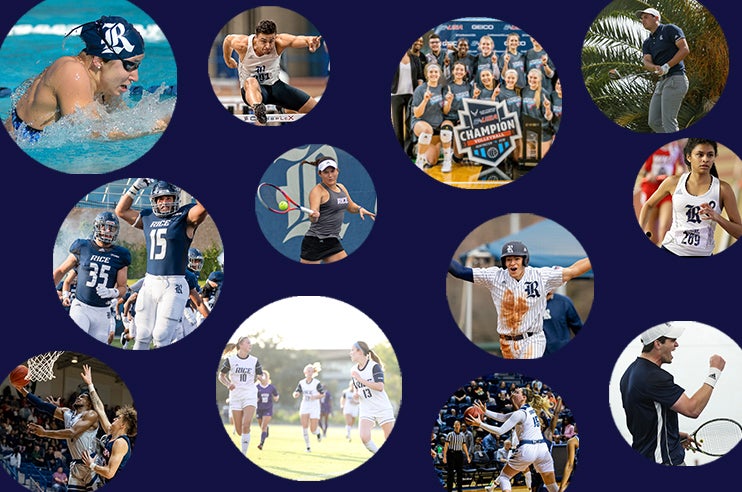 281 student-athletes on Honor Roll
Our student athletes find success both on and off the field by working as hard as they play, and 281 were named on the Commissioner's Honor Roll in 2020. Even with a busy schedule, our students learn to balance priorities while maintaining their academic achievements.
One of top graduation success rates in U.S.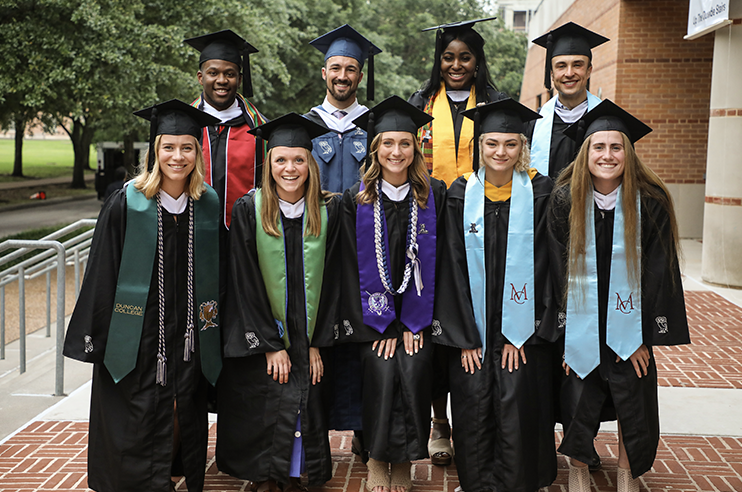 One of top graduation success rates in U.S.
By having one of the best graduation success rates, we show that we support our students and their vision for their future, wherever that may take them. Our athletes are not only focused on winning their next game - they are achieving their goals.
Body
HOURS
M-F 8:30 a.m. to 5 p.m. CT