Body
A Cornerstone of the Rice Experience
There are no exclusionary social clubs at Rice. All students are welcome and encouraged to participate in more than 280 student organizations, including performance, media, athletic, academic, religious, cultural and political groups. With this full range of extracurricular options, students can pursue existing passions or expand their horizons by trying something new.
Body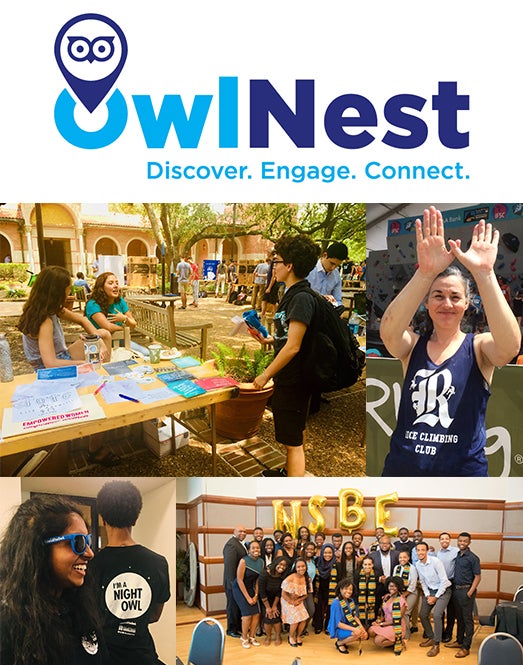 THE OWLNEST
Search for clubs and organizations on OwlNest, Rice's student engagement platform. Through OwlNest, you will be able to message an organization, request membership, learn about upcoming club events, track your out-of-the-classroom experiences and more!
EXPLORE CLUBS & ORGANIZATIONS
AT THE HEART OF WHAT WE DO
We're all about connections. Explore the clubs and organizations that interest you and make new friends who enjoy the same activities. Who knows? It may turn into a new career.
Body
STUDENT ACTIVITIES
The Student Center mission is to enrich the Rice experience and foster a vibrant community by providing developmental opportunities, delivering excellent service and promoting collaboration through facilities and events, student-run businesses and student activities.
EXPLORE STUDENT ACTIVITIES
VIEW STUDENT-RUN BUSINESSES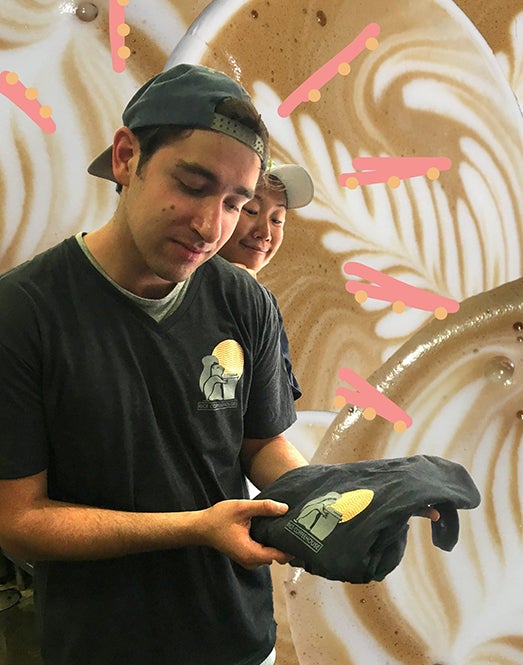 Body
Student Governance
At Rice, students can use student governance to take an active role in shaping campus by working on projects and advocating for their classmates. There are both campus-wide roles as well as college specific roles where students can grow in their leadership and foster an open, inclusive and innovative community.
Explore Student Governance
Body
HOURS
M-F 8:30 a.m. to 5 p.m. CT