The Houston Asian American Archive (HAAA) collects oral history interviews of Asian Americans who live in or have connections to greater Houston. In over a decade we have amassed four hundred plus interviews of Asian Americans from different parts of the world. Interns are trained in oral interview techniques and transcript curation methodologies, and have created podcasts and video documentaries based on the interviews. This is a paid position, and interns have opportunities to advance to leadership positions. Our goal is to establish the presence of Asian American lives and activities in the narrative of Texas history, and the broader history of the United States. HAAA is a project sponsored by the Chao Center for Asian Studies at Rice and showcases the transnational and boundary-crossing perspective of the Transnational Asian Studies Department. 
Read some testimonials from our interns this past year:
I joined HAAA in the fall of my freshman year, and ever since then it has been a hugely fulfilling part of my time at Rice. Thanks to this internship, I've been able to speak with Asian Americans of incredibly diverse backgrounds who have decided to make Houston a part of their story, and I've been given the honor of preserving these stories for the world to see. One of my favorite things about HAAA (and something that isn't easily found elsewhere on campus) is that we learn how to conduct oral history interviews, which go beyond the scope of a typical interview. I love hearing about people's entire stories: everything from their childhood memories to their career experiences to their favorite foods! This has also helped me feel more connected to my own Chinese-American identity as I learn about shared cultural experiences and new perspectives alike.           
Emily M., Duncan '24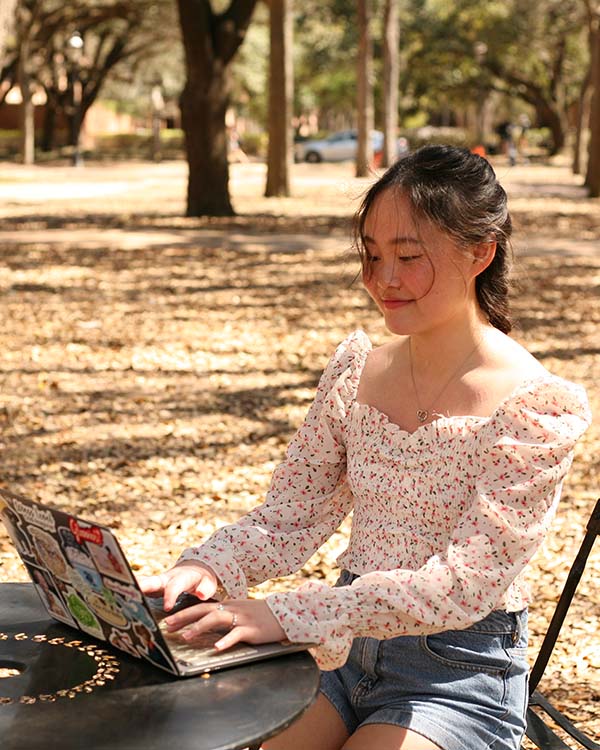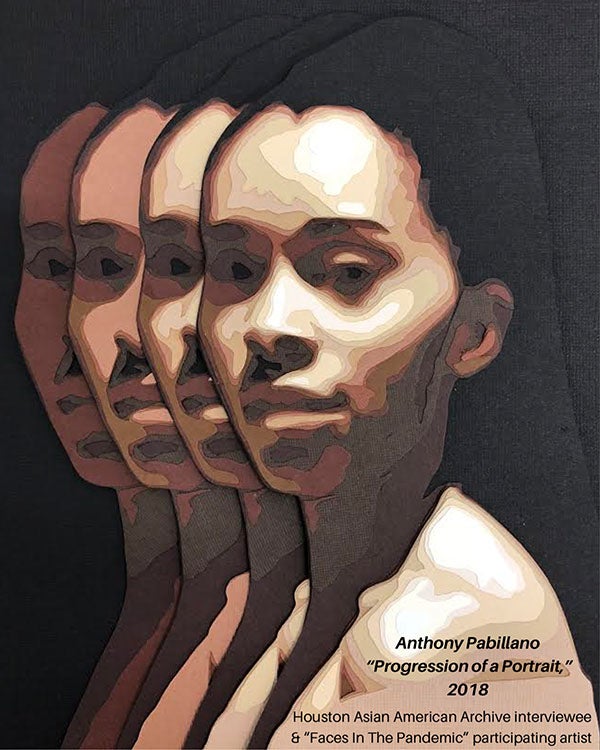 As an individual with varied and (arguably) a few "unconventional" interests, I always found the Asian model minority stereotype problematic. I joined the Houston Asian American Archive in the hopes of contributing to the Asian American narrative by expressing the heterogeneity of the Asian-American experience. Since my freshman year, I have had the pleasure to talk with Asian American photographers, physicians, punk musicians and actors who have shared their diverse experiences with me. My current pride and joy is the punk and metal project I am working on. It has been so inspiring to talk with and document the lives of like-minded individuals in a field that is so underrepresented by Asians. The archive has allowed me to mesh and exercise my creative and cultural passions to an unimaginable degree, and it has easily been one of the most meaningful organizations I have been the pleasure to be a part of at Rice.
Kevin C., Sid Richardson '24
---
"The archive has [...] easily been one of the most meaningful organizations I have been the pleasure to be a part of at Rice."
---
As an out-of-state student coming to Houston, I never had the privilege of living in a city that boasts such diversity among its citizens, culture and experiences. I'm originally from the Midwest, and I have lived in predominantly white suburbs my whole life, never quite experiencing an environment where I could be surrounded by individuals that looked like me. I knew Rice as a university would also have this sense of diversity, and I came to college specifically wanting to learn more about my own community of Asian Americans. The first semester of freshman year, I heard about the Houston Asian American Archive (HAAA), an oral history collection that documented the lives of Asian Americans throughout the city. As a newcomer to Houston, I could think of no better way to get to know the history of my community and the city as a whole. Throughout my year and a half at HAAA, I have been able to hear and talk to various people that have some sort of significance to the city of Houston. Whether it be directly interviewing them, editing the transcription of their interview, or even just uploading their interview into databases, I always come away from a HAAA project learning something new and interesting. Now, I feel that Houston is the place where I call home, all because of the connections I have made and the history I have learned through HAAA.
Vivian Z., Baker '24
compiled by Helen P., Baker '22