I came into Rice my freshman year knowing that I wanted to continue my favorite activity: learning languages. Ever since I was a kid, languages were the most interesting thing to me. One of my favorite things to do was find songs that were popular in English, and then listen to its original language (99 Luftballoons, Der Kommisar and Major Tom come to mind). I did not know to what extent Rice would help me foster this passion. Would my only resources on campus be language classes and lectures? I had given up playing the saxophone after high school, thinking I would not have the time during my rigorous studies at Rice, and thus also believed my interest for languages would follow a similar path. Rice University not only proved me wrong, it showed me how I could improve my language skills and do more than I could have imagined.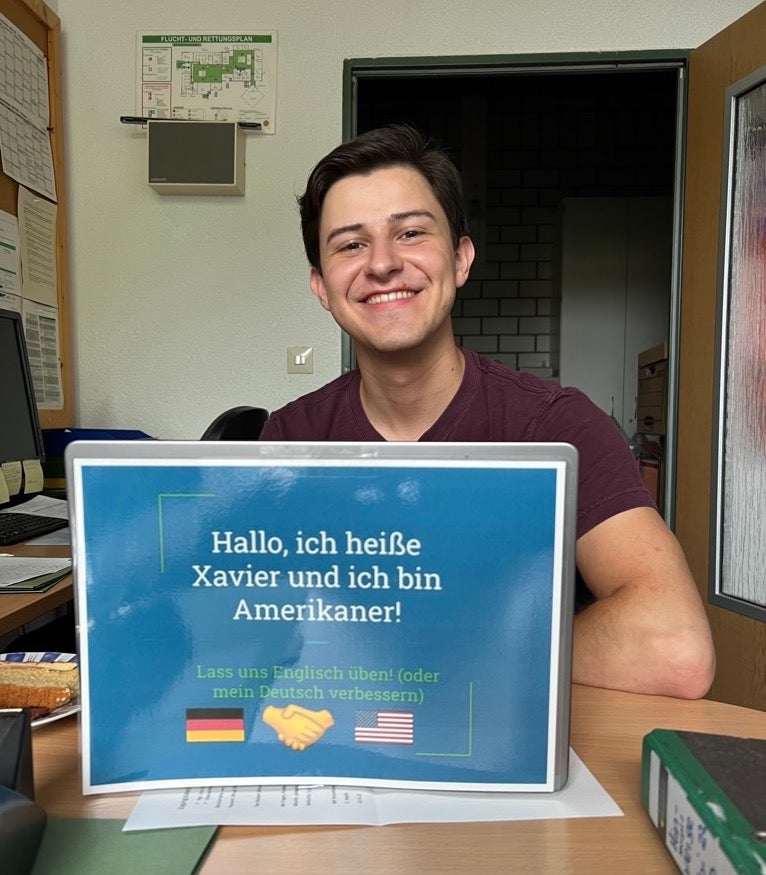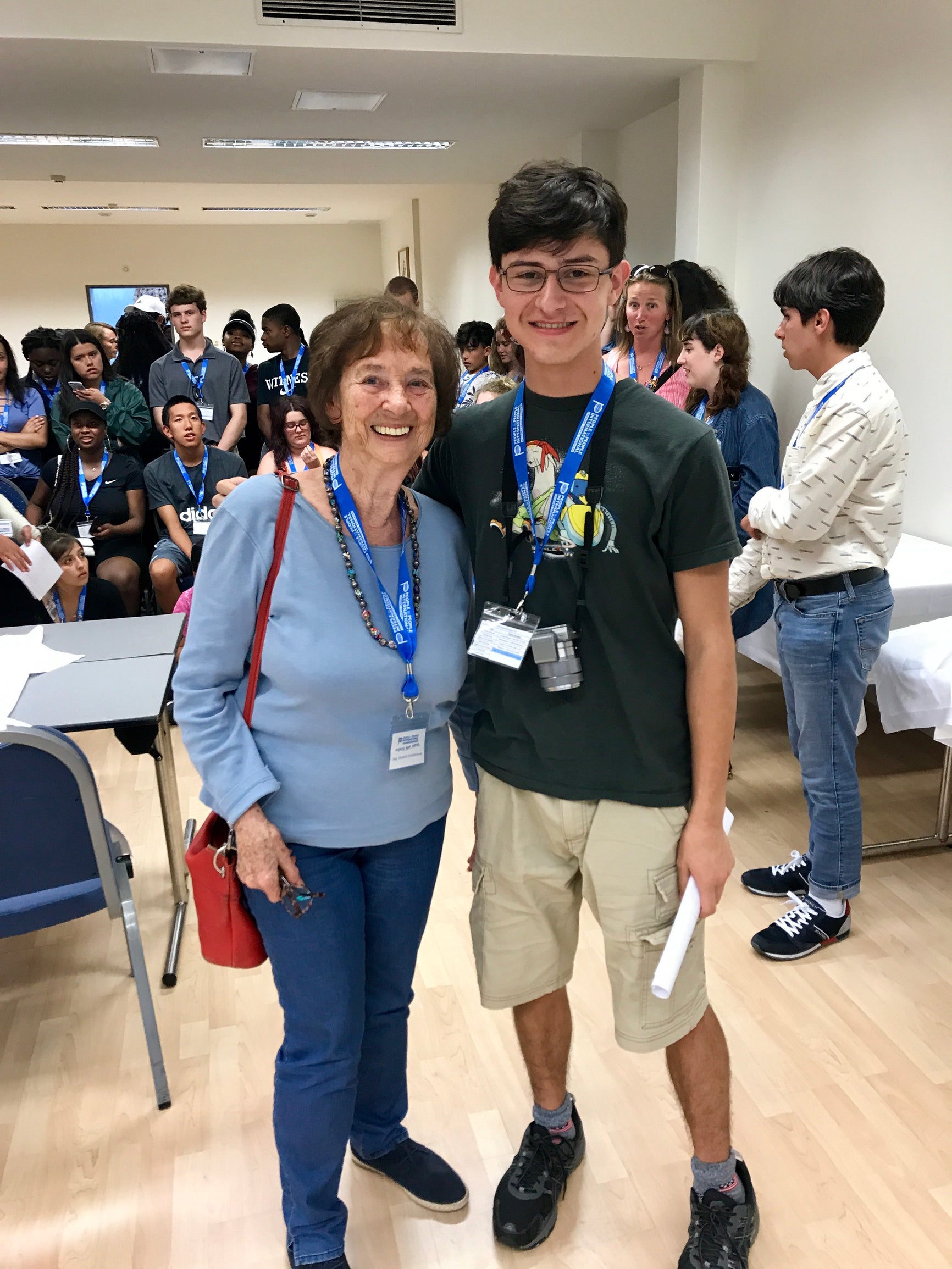 My language journey first started with German; growing up in South Texas, the German language seemed so foreign to me and different than anything I ever knew. I taught myself German initially through books and music, but realized later on that I needed more technical training. There were no German offerings at my high school, so I saw Rice as my first opportunity to actually take some official courses! It was here that I learned how helpful Rice's Center for Languages and Intercultural Communication (CLIC) could be. They understood my unique journey with the German language and worked to improve my skills in ways that worked for me. Dr. Baig worked with me personally to improve my German, writing a lesson plan separate from class, and I attended events such as the German Table outside of class to improve my communication skills with other students.
I received support from all parts of Rice, ranging from CLIC to the DOERR Institute. The one-on-one leadership coaching from DOERR provided an opportunity to explore my own abilities and strengths, and how I could use my love of learning languages as a way to overcome my anxiety for public speaking. My coach asked me in a lesson, "If you can talk to someone, or even multiple people, in a different language, why would you feel dread speaking to others in your mother tongue?" This realization encouraged me to explore how far this passion could take me.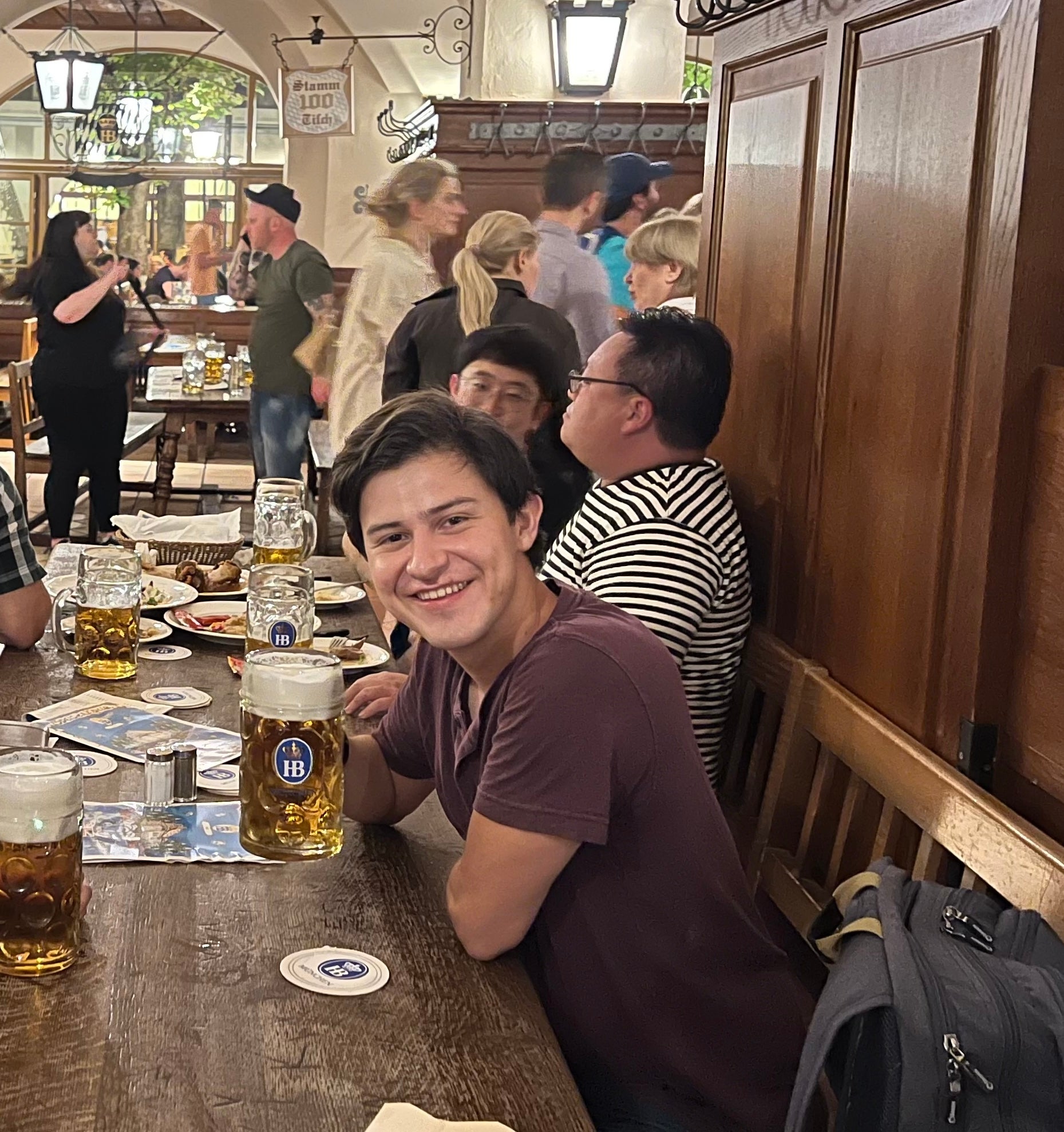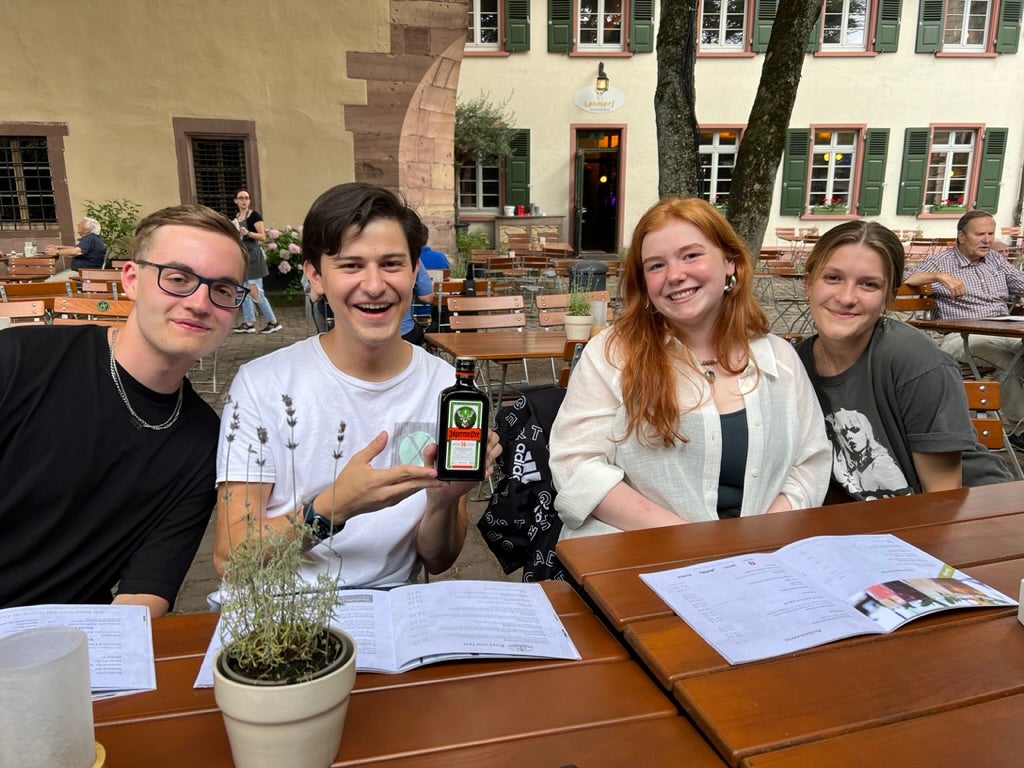 During that same time freshman year, a friend of mine, who is a teacher in Germany, invited me to assist with teaching at her school, where I could have a helping hand in teaching English to both Germans and refugees. This was in 2019, when the majority of refugees were from Syria. This opportunity excited me, as it explored languages, teaching, and Germany's history. Emboldened by my DOERR coach, I jumped at the opportunity. However, my first hurdle was that I knew no Arabic to communicate with the refugees.
I, like many Rice students, soon learned the hard way that there are only 24 hours in a day and I could not reasonably take an Arabic course in the middle of my first semester of college. I reached out to CLIC and Dr. Baig with my situation, and instead of telling me to take Arabic another semester and good luck, they worked with me: in addition to meeting with me in person and developing a lesson plan for my journey, they asked the students who were studying Arabic at Rice if any would be willing to serve as a tutor.
Here, I discovered that it is not just the professors and institutions at Rice that want you to succeed, but also the students. I was paired with a student named Tracey Dibbs ('21) of Lebanese origin who was studying Arabic at Rice. She worked with me for over 2 years, where we met initially in person weekly, until the pandemic transitioned us to Zoom. Instead of going to Germany that summer, COVID-19 postponed everyone's plans, and I did not have another opportunity to use Arabic until the summer of 2022 in Germany; despite all that, Tracey worked with me diligently, enabling me to pursue my dreams of intercultural communication. Furthermore, when I did eventually go to Germany, I was more prepared because of the great people in the School of Humanities and CLIC.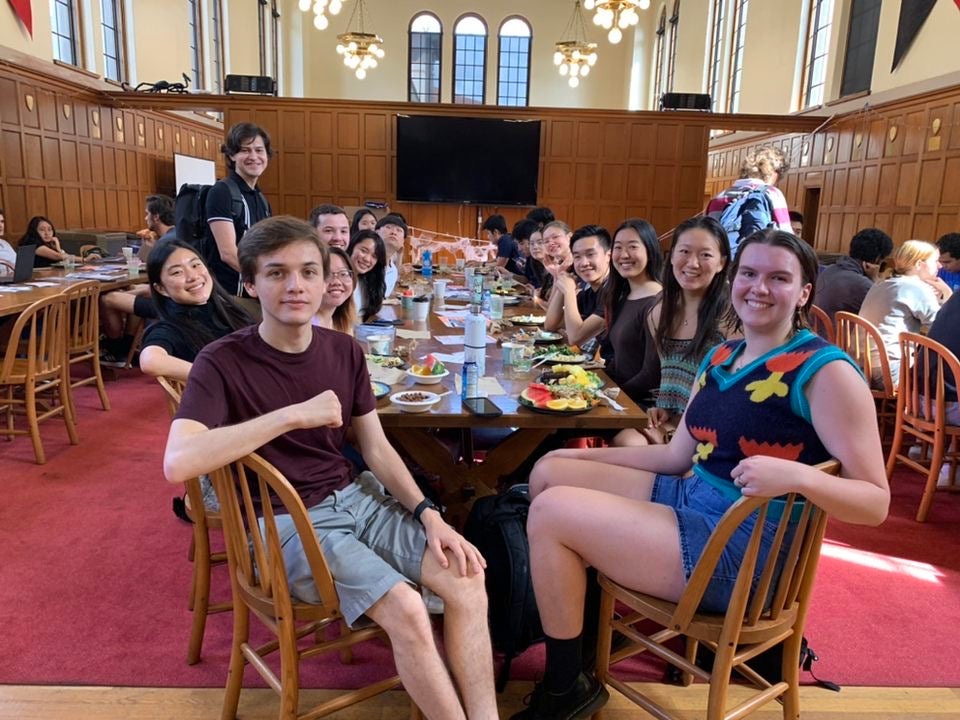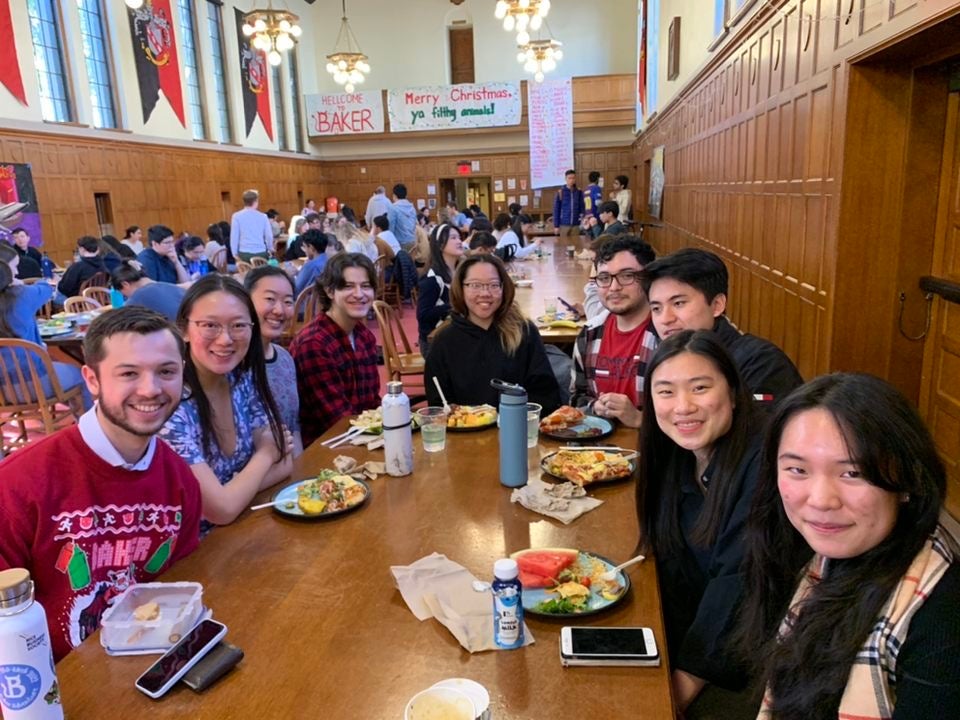 Starting my junior year, I wanted to learn another language that was unlike anything I had seen so far. I had experience with Indo-European languages (Spanish and German) and now Semitic languages (Arabic). I decided to pursue Mandarin, and began courses in the Fall of 2021. Despite being a different department within CLIC, I knew right away that the success of the students was also the success of the professors. They helped me improve my Mandarin through the various out-of-class activities such as a weekly Chinese Tea Time. 
Late into my second semester of studying Mandarin, my friend Annie Xu ('24) and I made an unofficial weekly gathering of friends, where they would assist me with Mandarin, and I would assist them with Spanish. Annie and I both shared a common interest in improving language skills from our respective culture. I always felt that my Spanish could be improved and she felt similarly about her Mandarin. As time went on, we started accruing more and more people into our group. At a certain point, it felt more than an unofficial weekly meeting, so we decided to give it a name. We chose the very original name of "Spanish-Chinese Table," where we would speak either Mandarin or Spanish. Anyone could join. We had a variety of international students who would help with Spanish and Mandarin, and others who were just interested in learning languages.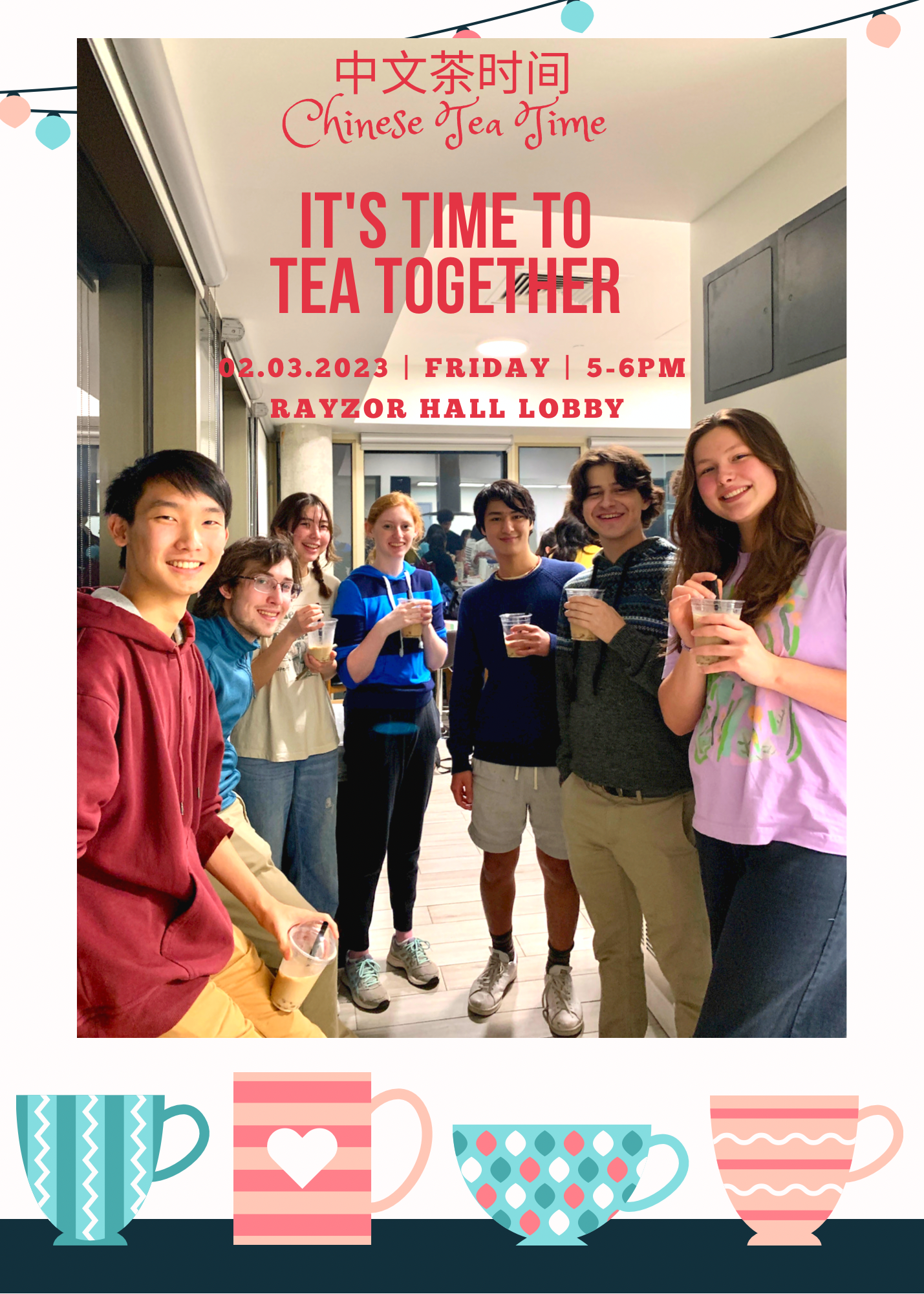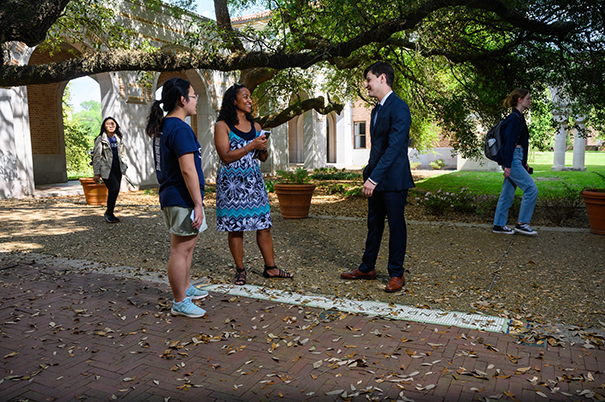 When I spoke to my Chinese professor about this, she was thrilled about what my friends and I had been doing, and made it a point to advertise across all the Chinese major channels to allow more students to join. It cemented my opinion that any student's endeavors will be supported by everyone at Rice, whether it be the students, professors, the faculty leading the School of Humanities, CLIC, or DOERR. If you have a passion that you would like to continue at Rice, someone will help you. Learning languages has brought me places I never thought possible, and has allowed me to do things that my younger self would be proud of. I could not have done it without the great people at Rice University lifting me up through every step of the way.
- Xavier E., Baker '23