When I was a kid, eating out was a rare occasion. My family of five would pack ourselves into our Toyota SUV and drive to this Chinese restaurant in my New York hometown called Grand Super Buffet. I always thought their egg drop soup and lo mein slapped—but I also didn't have much to compare it with, considering I could have counted all the restaurants I'd been to on one hand.

So you can imagine coming to Houston, a city whose multicultural roots are reflected in its diverse food options, marked a major change in my life. There are plenty of amazing restaurants beyond Rice's hedges, so in this blog post, I'll be highlighting places near campus with some excellent dining options. Should you ever tire of servery food, give these places a shot!
 
The Island, for those unfamiliar, is what Wiessmen call the string of restaurants across from the BRC. Whenever I'm on an outing in the area, the place that always tempts me is Poke in the Bowl. I'd never heard of poke before coming to Rice, but I was definitely missing out. I got this bowl with broccoli, shrimp, tamago and brown rice—definitely a mouthful, but one that tastes both fresh and flavorful. And bonus points for the student discount: show them your Rice ID, and you get 10-15% off your order!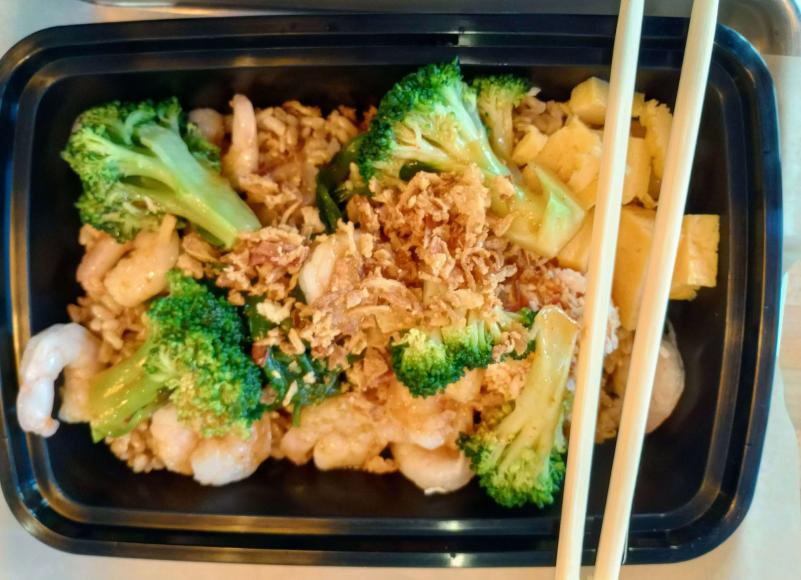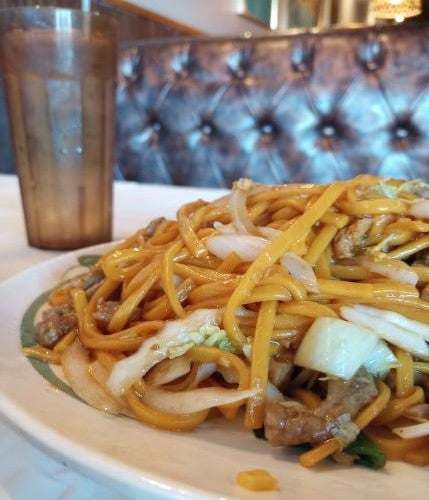 My first visit to Tiger Noodle was with my O-Week family, "drivers wiessence," and surrounded by a new crowd of O-Week groups as I write this, I'm beginning to think maybe, just maybe, it's popular among Rice students. And it's easy to see why: among Rice Village's many restaurants, it's the right combo of affordable and convenient. I always get the beef noodles because I'm a sucker for anything stir fry, but the rest of their menu looks amazing, too—as one might expect from Asian cuisine in Houston.
Walking through a residential part of the Museum District, you might come across a brightly-colored restaurant with playground games out front and cheerful-looking families within. That's Barnaby's Cafe, a place that oozes with "take your family out to dinner" energy in the best way possible. I can vouch for their mac-and-cheese, which manages to taste twice as good as it looks. If you ever want a comforting dinner after visiting one of Houston's many museums, swing by Barnaby's!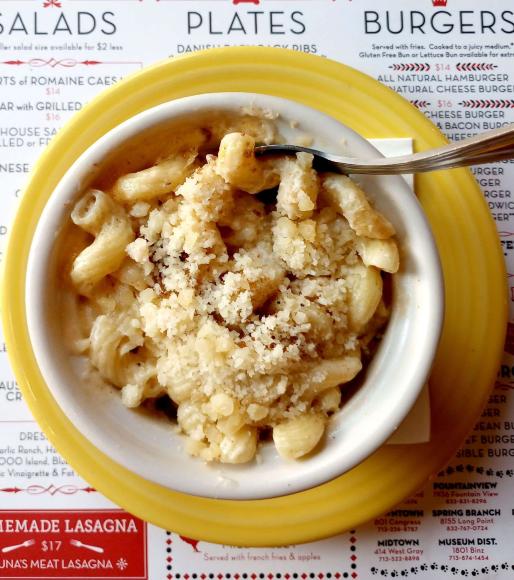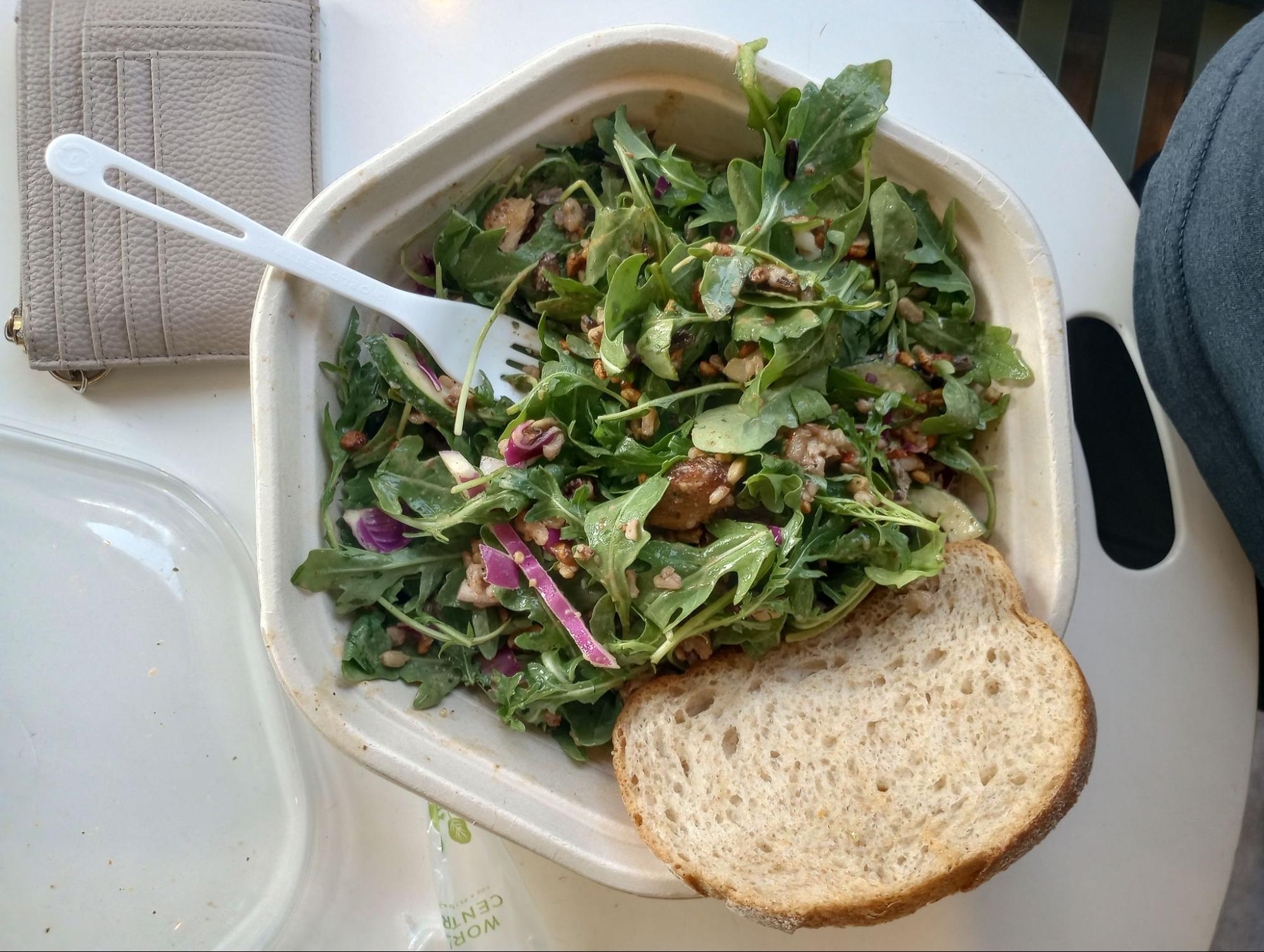 Anyone who has heard me talk about food for five minutes knows that I really, really don't like most vegetables. So when sweetgreen announced a $5 bowl day for Rice students, I was still a little hesitant… but I'm happy to report my doubts were unfounded. They give you a lot of topping options to make the meal truly your own; I, for one, got their crispy rice bowl and loved it! It's a place I would revisit even without a discount.
This post only scratches the surface of Houston's incredible food scene, but if Rice has taught me anything so far, it's that you have to step out of your comfort zone. There are countless promotions and discounts for the average Houstonian. There are events like the recent Houston Restaurant Weeks, where many restaurants serve special meals to raise money for the Houston Food Bank. No matter what, there's always an opportunity to try something new.
- Emily H., Wiess College