Contextual Review
Rice aims to enroll a diverse class of the brightest and most curious students from across the country and around the world. To meet that goal, our undergraduate application process is thorough and our review is holistic.
Body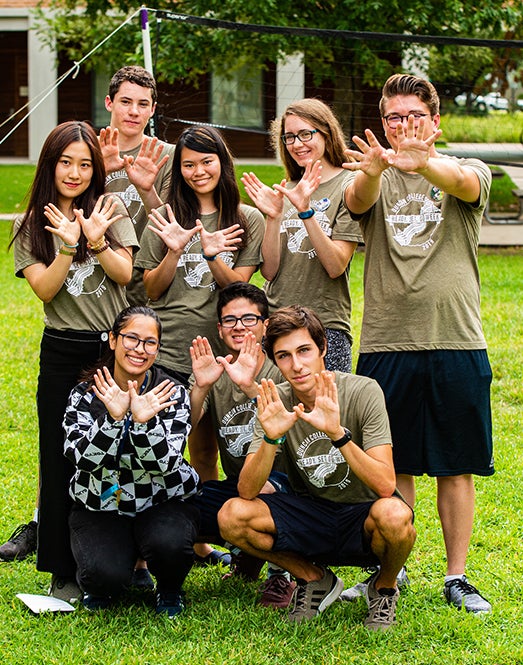 IS RICE THE RIGHT SCHOOL FOR YOUR STUDENT?
Does your student enjoy using their skills and ideas to impact the world around them?

Is your student looking for a small school without limiting their opportunities?

Would your student thrive in a highly collaborative, inclusive environment?

Does your student seek out fresh perspectives to diversify their worldview?

Is your student in search of a vibrant social life built on support and community?
Body
These are the kinds of unconventional students we're looking for - the curious thinkers, passionate dreamers and energetic doers. Each student brings a set of experiences to the table – different academic backgrounds, thoughts, values, beliefs and cultural perspectives – and that's what makes studying at Rice a fulfilling and enriching experience.
VIEW OUR CLASS PROFILE
Rice University partners with Slate.org to bring you our counselor portal, a resource made for you to support your students through our admission process. Create an account to check your students' application status and upload supporting application materials.
WHAT MAKES RICE DIFFERENT
What if one of the top research universities didn't act like all the other selective schools?
Body
Top 20 in USA Consistently Ranked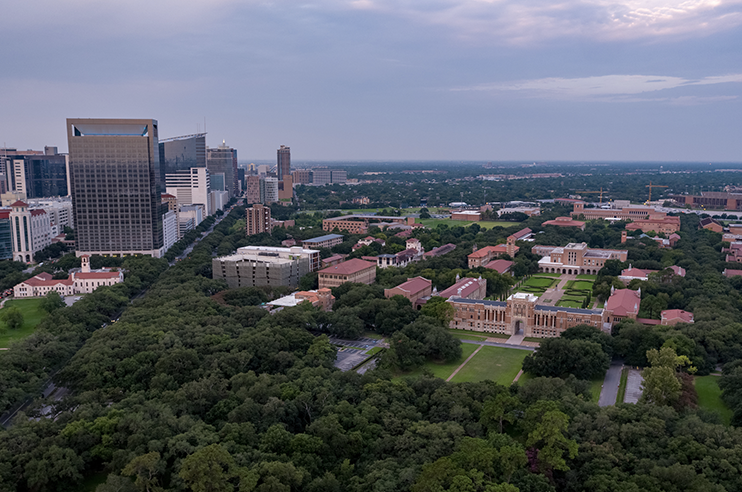 Top 20 in USA Consistently Ranked
Here at Rice, we don't just honor tradition - we create legacy. For over 20 years, Rice has cultivated the unconventional thinkers that go on to change the world. That's why they are more than just students - they are the dreamers who build our future.

U.S. News & World Report, 2023
No. 9 in Top Schools for Resources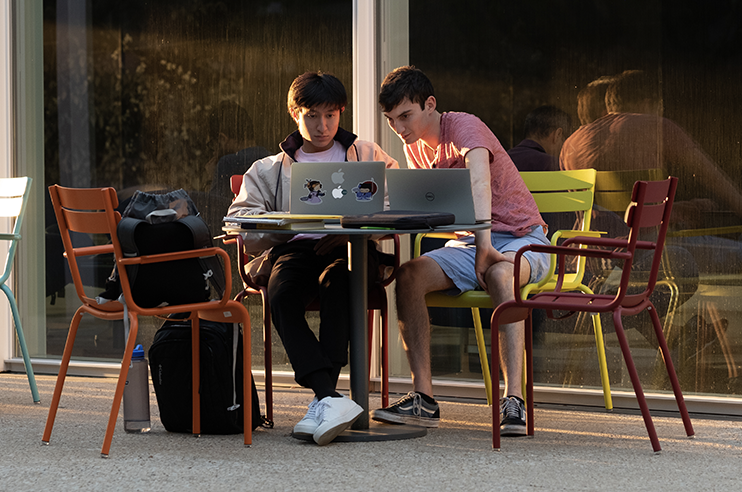 No. 9 in Top Schools for Resources
Whether it's the support at the heart of the residential college system, or learning how to cultivate your leadership at the Doerr Institute, Rice has no shortage of resources for students to take advantage of.

Wall Street Journal, 2023
6:1 Student-to-Faculty Ratio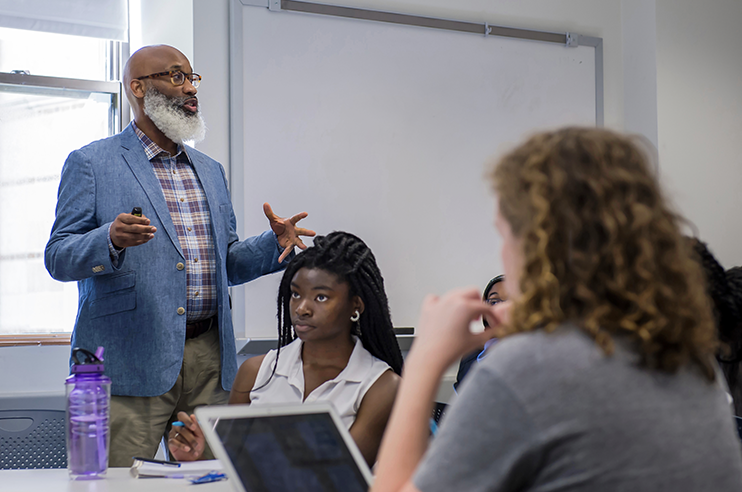 6:1 Student-to-Faculty Ratio
Rice prides itself on a unique approach to academics - collaboration over competition. And by taking small classes with world-class professors in top ranked programs, you'll find building relationships, finding internships, and receiving mentorship at the forefront of your learning experience.
Unconventional Owls
What if marching to the beat of your own drum was the rule, rather than the exception?
Body
Painting Her Mark
Ventilators Project
13,000 Plastic Balls
Africaye 2020
Body
NEED MORE INFORMATION?
We always love to hear from our school counselors! Whether you'd like Rice to visit your school, or you have a question about the admission process on behalf of one of your students, we're available to connect with you. We look forward to getting to know you and your students!
Join Our Mailing List
Body
HOURS
M-F 8:30 a.m. to 5 p.m. CT